October 10 – October 12, 2017
The Alfred P. Sloan Foundation and The National Academies of Sciences, Engineering and Medicine are co-hosting MoBE 2017 (Microbiology of the Built Environment Research and Applications Symposium) at the National Academy of Sciences Building (2101 Connecticut Ave., N.W., Washington, DC). MoBE 2017 is sponsored by the Alfred P. Sloan Foundation, The National Academies of Sciences, Engineering and Medicine, Zymo Research Corporation, the U.S. Green Building Council and BioMed Central's Microbiome Journal and Standards In Genomic Sciences Journal.
MoBE 2017 will highlight recent MoBE research, to explore emerging issues towards development of solutions-based approaches for bridging the gaps between research and applications.
The goal of the MoBE 2017 Symposium is to present the current state-of-the-science in understanding the formation and function of microbial communities in built environments, their impacts on human health, and how human occupants shape complex indoor microbiomes in relation to human exposure. The MoBE 2017 Symposium will bring together leading researchers and stakeholders to discuss MoBE findings pertinent to human health, safe drinking water, healthy built environments and urban design.
Join us as we explore current findings and discuss the exciting future of the MoBE research field pertinent to microbiology, infrastructure, building science, architectural design, engineering and city planning, policy, standards and technology development.
Keynote speakers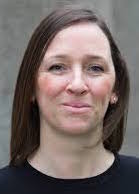 ---
Registration: attendee registration is now open.
Registration will be open from March 1st through September 1st, 2017.
Registration is free and open to MoBE researchers, stakeholders and community members.
Invited keynotes, speakers, plenary session chairs, panel discussion moderators and panelists are pre-registered by the MoBE 2017 organizing committee.
---
Call for Papers: MoBE 2017 Special Issue of BioMed Central's Microbiome Journal
---
Agenda (confirmed speakers)
Tuesday October 10th
Keynote: Ed Yong (The Atlantic)
Kick-off reception (5-7 pm)
Wednesday October 11th
Keynote: Susan Lynch (University of California San Francisco)
MoBE Science Here and Now

Jonathan Eisen, Jessica Green, Lisa Brenner

Implications of MoBE for Health and Design

(session chair: Elaine Hubal)
Karen Dannemiller, Mark Mendell, Shelly Miller, Rachel Adams

Public Health and Indoor Microbial Communities

Maria Gloria Dominguez-Bello, Brandon Bubba Brooks, Jane Carlton

MoBE Insights on Microbial Exposure

(session chair: Tina Bahadori)
Eric Alm, Emmanuel Mongodin, David Mills

Panel Discussion: Myth and Reality of MoBE Manipulation

Moderator: Rob Knight
Panelists: Rita Colwell, Jessica Green, Jeffrey Siegel, Ilana Brito
Thursday October 12th
Keynote: Marc Edwards (Virginia Tech)
From MoBE Research to MoBE Applications

Jack Gilbert, Richard Shaughnessy, Anders Benteson Nygaard

The Building Science – MoBE Nexus

(session chair: Rich Corsi)
Rich Corsi, Amy Pruden, Betsy Pugel, Kent Duffy, Wendy Goodson

NAS Microbiomes of the Built Environment Consensus Study
Panel Discussion: Charting MoBE Research Priorities

Moderator: Jonathan Eisen
Panelists: Jordan Peccia, Norman Pace, Claire Fraser
---
Poster Abstract Submission: (March 1st – June 1st, 2017)
We invite young career scientists (Ph.D. students, Postdoctoral Fellows and Assistant Professors) to submit 300 word abstracts for (20) poster presentations of their MoBE-related work.
Poster Abstract can be submitted via the MoBE 2017 contact form (below).
MoBE_2017 Poster Travel Awards !
We are deeply committed to promoting involvement of young career scientists.  The MoBE 2017 Planning Committee will offer 10 travel awards from the accepted poster abstracts.
---
Contact
For further information or questions about accessibility or to request accommodations
please contact MoBE 2017 Chair, Lynn M. Schriml at 410-706-6776 or using the form below.
Requests should be made at least two weeks prior to the event.